Looking for something? Search this site and archives.

Song of the Empathetic Beast (an elegy)

by Susan McCaslin, Langley BC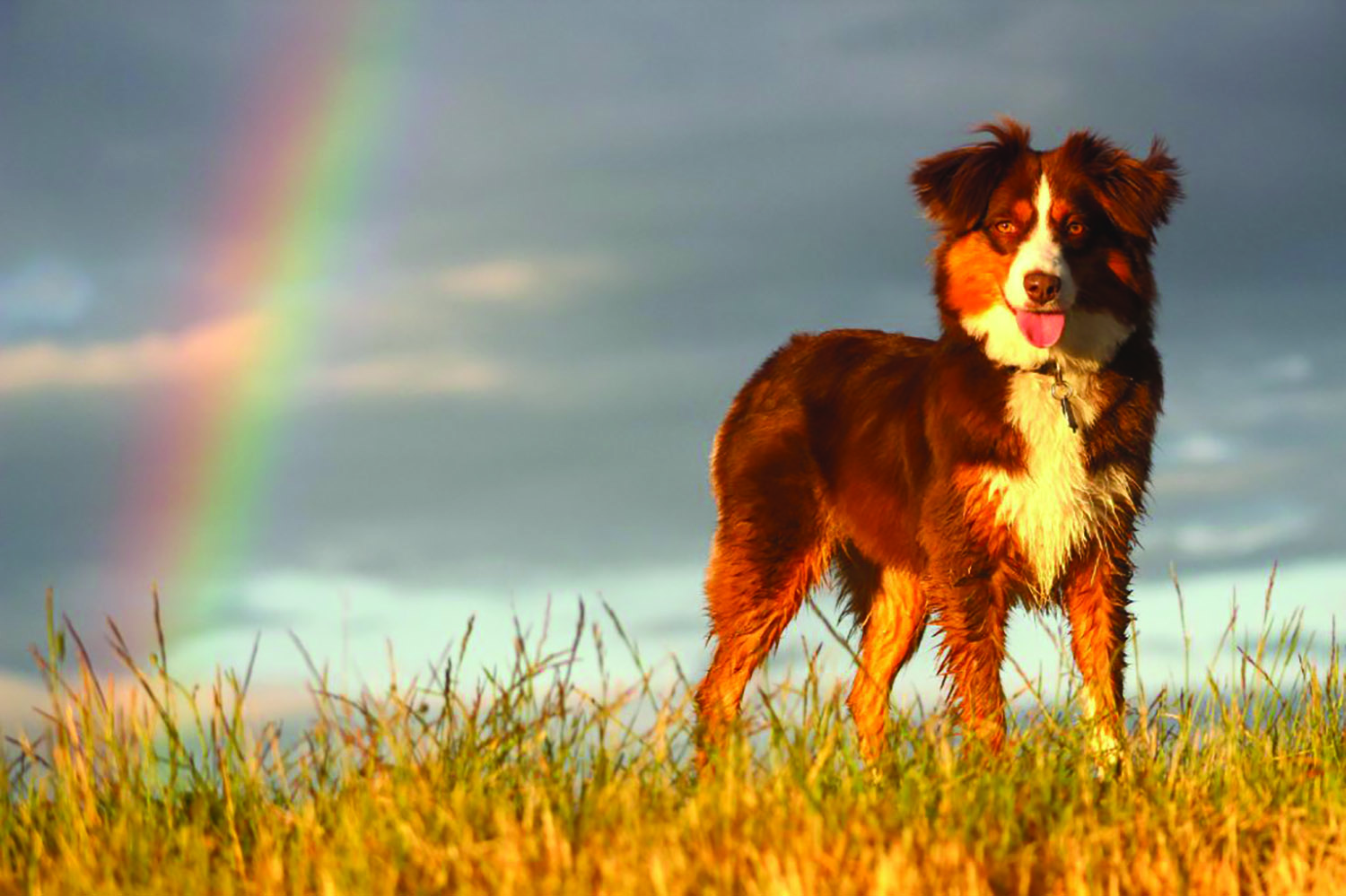 The following was written in memory of Mark & Susan's beloved miniature
Australian shepherd Penny, who was struck and killed by a truck in front of
their home on the night of Dec. 27, 2015.
Life on earth is more like a verb. It repairs,
maintains, re-creates, and outdoes itself.
                                           – Lynn Margulis
1
A luminous fox
brown, white, and amber
huddles in our dog's fur
Night wind summons her
eyes to the moon
where her howls erupt as music
wilding our domesticity
2
This Oak Bay beach where I walk
is skin holding my skin
holding foot nerves
that no longer sign their signals as before
Yet on the night after the night she died
my small brown dog curled
at my feet at the foot of the bed
where she had curled before
still sniffing and crooning
She with her wisdom neurons
nosed deep past skin and bone
to lick the numbness from my feet
Cell to cell microbial touch
in the mystery of her sweet black nose
her laving tongue
where she keened at my feet
her sea-riffled song—
song of the empathetic beast
3
My husband and I wade in a Cariboo Lake
within his dream. A whir, a break in clouds.
He points skyward, dark spots, soon a flock,
a troop. Bald eagles ride in vector-shape
(like geese, but eagles flocking in a V?).
Circling fierceness makes us cower like mice.
Two leaders plummet, yet no talons tear.
Instead their feathery cape of wings wraps round
our heads, our shoulders, lost in soft embrace,
such gentleness, the strange largesse of power.
Weeks later Penny slaughtered by a truck,
daughter's car totalled, our house vandalized.
We wonder how this emissary dream
held precognition, consolation—awe.
4
In the photo, hunched
at our red canoe's prow
Penny rides. A red patch
gleams at the back of her neck
small as a copper penny then—
soon to grow full span
She gazes across
Young Lake in the Cariboo
where taunting loons
draw from her throat
her own primal yip

                                     Susan McCaslin

---
Return to the Dialogue Home Page